The D7 Difference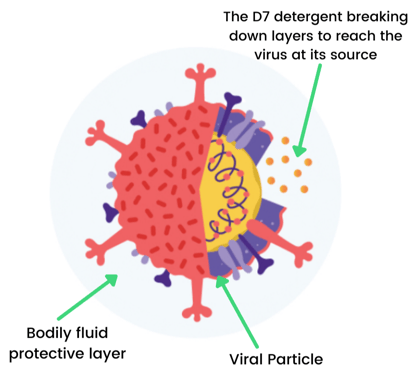 Due to the coronavirus pandemic, there has been a strong focus on proper sanitation and disinfection measures across all industries. At Decon7, we've made it our mission to provide innovative disinfectants to not only help get us past this pandemic but also ensure workplace sanitization remains top-notch.

COVID-19 and other pathogens are often difficult to kill because they are almost always surrounded by bodily fluids such as nasal mucus or saliva. What makes D7 effective is its ability to break through hard-to-penetrate bio-barrier walls and destroy the virus at its source.

Compared to many other disinfectants, D7 is proven to achieve a higher reduction (up to 99.9999%) of viruses, bacteria, and mold, which dramatically decreases the chance of disease transmission.*

*see label for specific use instructions and claims.